October 10, 2018
2018-2019 Vineland Innovation Report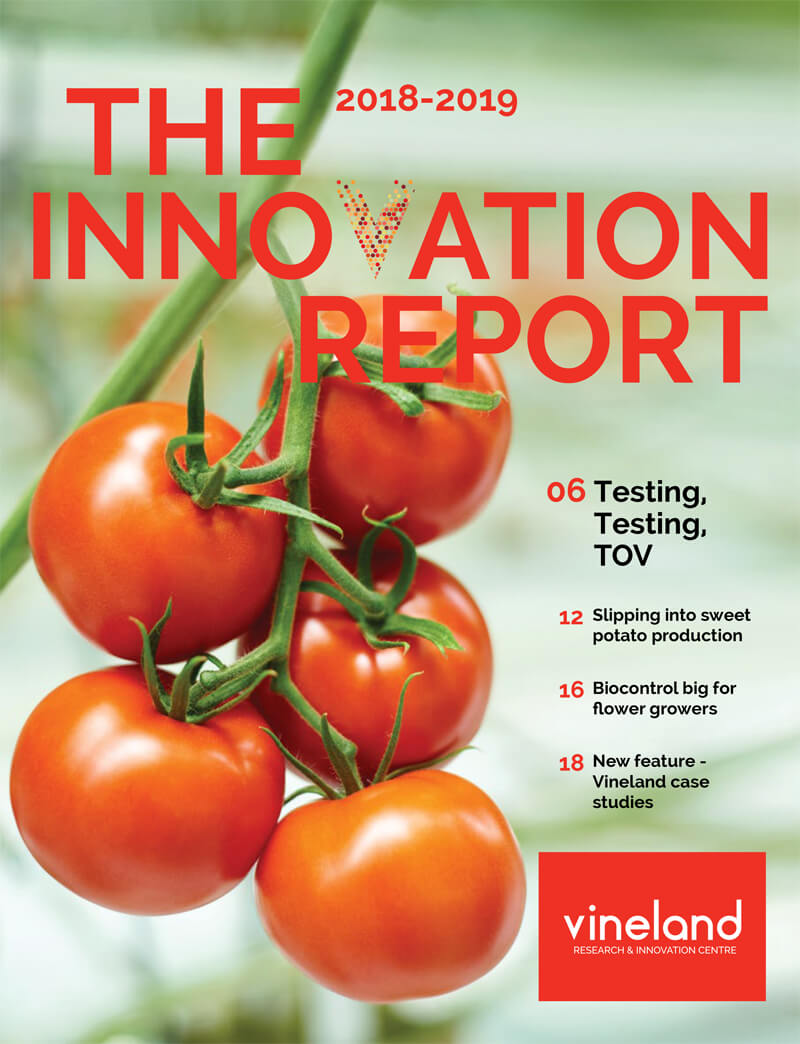 Located in the Niagara Region, Vineland Research and Innovation Centre is a world-class research centre dedicated to horticultural science and innovation.
Researchers work together to deliver innovative products and production solutions that address the needs of the horticulture industry and advance Canada's research and commercialization agenda.
An independent, not-for-profit organization, Vineland is funded in part by the Canadian Agricultural Partnership and is an eligible research institute designed by Canada Revenue Agency.
Vineland recently released its 2018-2019 Innovation Report that summarizes projects in five main areas: applied genomics, consumer insights, horticultural production systems and robotics and automation.
READ THE REPORT