December 15, 2017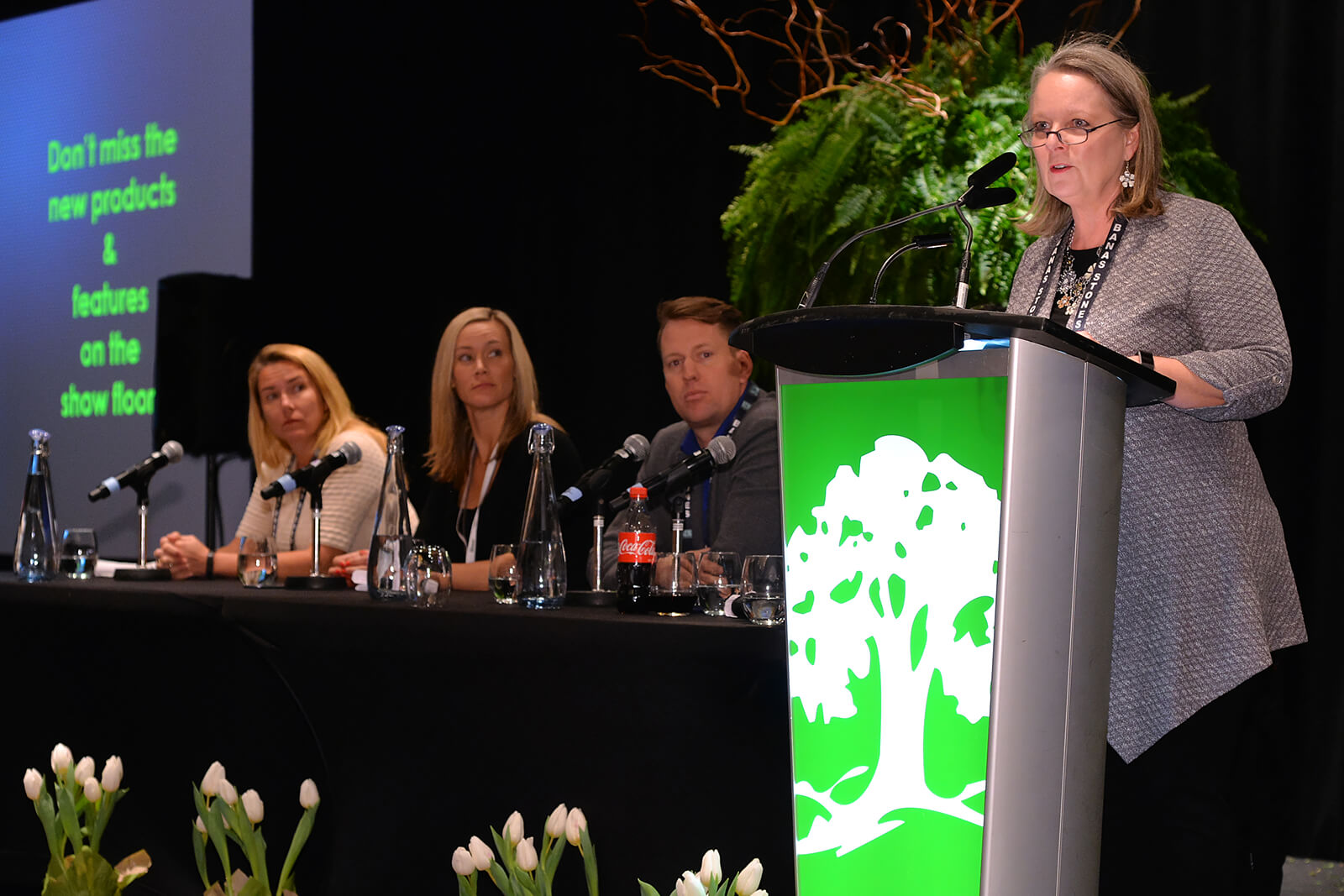 18 reasons to attend Congress '18
Take a much-needed break this holiday season, because the landscape profession's largest event of the year, Congress '18, runs January 9-11 at the Toronto Congress Centre. Haven't started your Christmas shopping yet? Register yourself and your staff for Canada's Premier Green Industry Show and Conference before special early-bird pricing ends at midnight on Dec. 15. And if saving money is not enough incentive, here are 18 reasons why you should attend Congress '18:
Over 600 exhibitors:
Good suppliers are key to the success of your business. Congress gives you access to great deals on tools, equipment, supplies and services at the largest landscape superstore ever.
New Products Showcase:
Survey after survey of Congress attendees continues to confirm seeing the latest new equipment, products, plants and technologies is one of the main reasons why over 13,000 professionals visit Congress each year.
Conference sessions:
Experts from around the world come to Congress to teach you how to maximize your profits and manage your most pressing business issues. Many are specific to the green profession and can relate to your business.
HardscapeLIVE!:
Hardscape pros will do a live build on the show floor, demonstrating efficient techniques and the latest tools and technologies. The twice daily sessions qualify attendees for ICPI CECs.
Owner's Only Workshops:
These two-hour workshops drill down and provide owners with an intimate forum for learning and sharing.
Tailgate Party:
The ultimate appreciation event includes a fabulous dinner and great entertainment. It's free for all badge holders on Wednesday after the show closes.
Designer Conference:
The educational event of the year for designers features an inspiring day of sessions. Presented in recognition of the OALA. Attendees qualify for CECs.
Garden Centre Symposium:
Retailers gather at this unique event that includes a keynote speaker and awards ceremony for LO's Garden Centre and Growers programs.
IPM Symposium:
Lawn care contractors and arborists have gathered at this annual event for over 50 years. The full-day of technical sessions allows attendees to earn six CECs from the IPM Council of Canada.
Life Lessons at Lunch:
There's so much to see and do at Congress, so why not learn from industry leaders in a social setting while you eat? These popular sessions fill up fast.
Daily keynote speakers:
The conference kicks off each day with an outstanding keynote speaker in the large ballroom. Speakers are energizing, insightful, and will get you motivated for a day of doing business at the trade show.
Three shows in one:
Spread over eight acres, Congress includes exhibitors from the Canadian Fence Industry Association (CFIA) and Garden Expo, giving you access to even more suppliers, products and services.
DriveLIVE!:
See live demos twice-daily, free on the show floor from O.P.P. officers and Toronto Police. Re-learn how to conduct a proper circle inspection, including proper forms, pre-trip inspection reports and more.
Peer to Peer Workshop:
This full day workshop created with the over-burdened owner in mind will teach leaders how to rise to their next level of success.
GreenLIVE!:
Learn everything you need in order to succeed with trees from Ontario experts. From selection, handling and site prep to planting techniques, maintenance and long-term care — all free on the show floor, with two demos daily.
Awards of Excellence ceremony:
Join your peers for the Oscars of the green profession. Winners of LO's construction, maintenance and design programs will be revealed. The entertaining evening at this ticketed event includes delicious refreshments at the President's Reception.
Canada Blooms Campus:
Come see what horticulture program students are learning these days in the stunning student gardens on the show floor.
Landscape Ontario booth:
LO's home office staff are on hand to show you ways to get full value from the exclusive benefits you enjoy as an LO member. The booth is conveniently located just inside the main entrance to the show.
Don't forget, some of these events start January 8 (Warm-Up Monday), prior to the trade show. For full details, and to register, visit
LOcongress.com
.
---
Congress '18
Canada's leading green professional trade show and conference
When:
Jan. 9-11, 2018 with Warm-Up Monday conferences preceding the trade show on Jan. 8.
Where:
Toronto Congress Centre, 650 Dixon Rd. with some events held across the street at the Delta Toronto Airport Hotel, 655 Dixon Rd. Conveniently located to Toronto Pearson Airport and highways 427, 401, 409 and 407.
Free parking at the Toronto Congress Centre.
Early bird pricing ends Dec. 15.
Register online at
LOcongress.com