February 19, 2014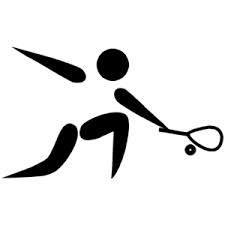 I was There (3)
The Upper Canada Annual Squash Tournament
When:
Feb. 19, 10:30 a.m.
Where: Best Western, Gananoque
How do I get involved:
Purchase your ticket online

A Fun Day of Squash

"Journeyman" Flight
A Journeyman (squash is no PC) is anyone who has played a squash match at tournament or club level...ever.
"Apprentice" Flight
An Apprentice is anyone who actually walks out onto the court, racquet in hand, unassisted.
"Dead Tin" Flight
A special flight allowing a participant one more chance to win.
GEAR
Safety glasses are a must, no glasses means no play, period.
Non-marking shoes, preferably court shoes-no black soles.
No restrictions on T-shirt logos, just keep it clean.
The Tournament
We'll play a double knockout, Point-A-Rally tourney with a Dead Tin flight. Dead Tin will be for anyone who loses both of their matches whilst displaying a spectacular ineptitude for the game. (Remember there is no PC in squash)
Brought to you by;
With Support by;

Connon CBV, and Garant