September 17, 2012


This event features morning sessions followed by displays of exciting new products as well as popular snow removal equipment and technology - many opportunities to help you make your operations more efficient and cost effective.
SNOW & ICE CONFERENCE AND EXPO
Hosted by the Snow and Ice Sector Group of Landscape Ontario Horticultural Trades Association
Thursday, September 20, 2012
Landscape Ontario Home Office, 7856 Fifth Line South, Milton, Ont.
SCHEDULE OF EVENTS
8:00 a.m. Registration
8:30 a.m. Welcome and introductions
8:40 a.m. Managing Your Risk, Panel presentation moderated by Gerald Boot, interim chair, LO Snow
and Ice sector group; Robert Kennaley from law offices of McLauchlin & Associates; and Lyne Erwin from Marsh Canada.
Proactive risk management strategies, contract review and managing a slip and fall claim.
9:40 a.m. Ice Melters: Success Stories! Presentation by Brian Perras, director, LO Snow and Ice sector group;
Dr. Liping Fu, University of Waterloo; and William Jordan from Urban Meadows Landscaping.
What works, what doesn't. Successful and proven application methods from the last few seasons.

10:40 a.m. BREAK

10:55 a.m. What's New? The Latest Equipment and Technology, Presentation by Jim Melo, Robert Roszell.
Hot new products will be highlighted.
12 noon – 4:00 p.m. LUNCH and EXHIBITS outside.

Enjoy outdoor displays of some of the latest equipment and technologies for the snow and ice control industry.
From trucks and plows to electronics and software, you will find the tools to help improve your business!

Lunch Sponsored By: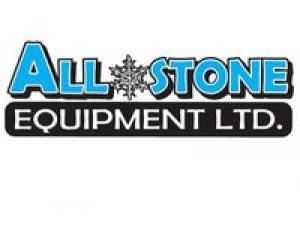 Seats for the conference are now sold out.
Please email kristen@landscapeontario.com if you would like to be added to the waiting list.
Floor Demonstrations: (outside with equipment displays 12 noon to 4:00 p.m.)
Calibration and Maintenance of your Spreader

Truck and Trailer: Load and Hook-Up with the MTO

Ice Melters and Maintaining your Liquid Unit
Who Should Attend ?
Snow and ice contracting professionals
Municipal snow and ice managers
Commercial and multi-unit residential property managers
Landscape and snow removal business owners and managers
Technical staff
Snow and ice management suppliers and distributors
REGISTER HERE
Pricing:


Trade show is free to attend - please pre-register.
Lunch is $25 per person.
For information on conference contact Kristen McIntyre at Landscape Ontario,
kristen@landscapeontario.com, (800) 265-5656 ext 321.
Exhibit Space Sold Out!
To be added to the exhibitor waiting list contact Darryl Bond –
Darryl@landscapeontario.com, 1 (800) 265.5656 ext.366.
Click here to view the Exhibit Space Contract.
Click here to view the Floor Plan.

One lunch included per exhibitor.
Additional lunches may be purchased for $25.00 per person.