May 8, 2017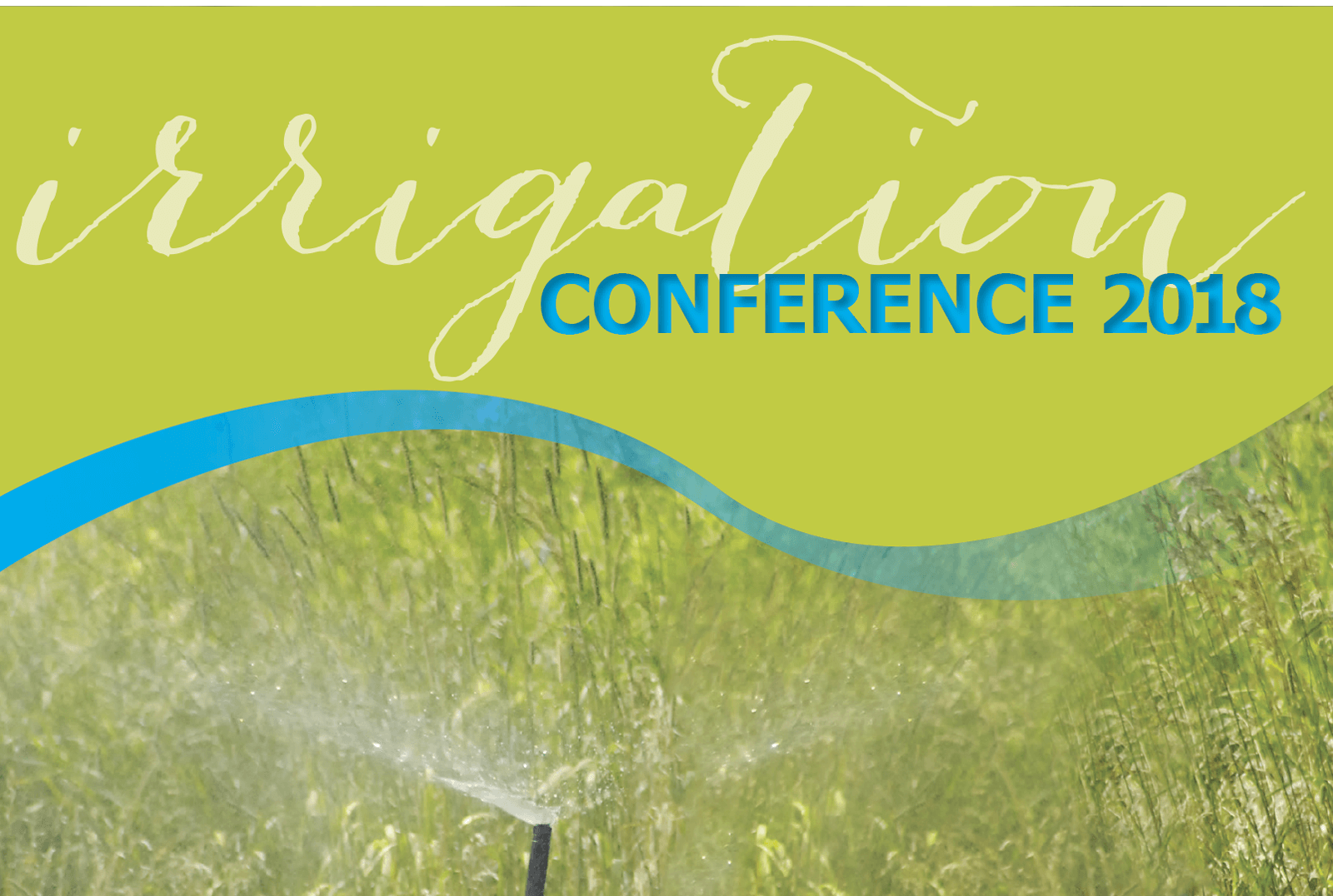 Conference running as scheduled despite the weather!
Are you and your staff prepared for the future of the Irrigation profession in Ontario?
Join your peers at the 2018 edition of the Irrigation Conference. Content intended for Landscape Irrigation Contractors. Sessions may qualify for Continuing Education Credits, check with your certification governing body for verification.
REGISTRATION



Early Bird Registration
until January 19

$75 Member
$100 Non-Member



Registration
after January 19

$100 Member
$125 Non-Member
Includes sessions, lunch and exhibits.
Agenda
9:00 a.m. to 10:00 a.m.
Registration and Exhibits
10:00 a.m. to 10:45 a.m.
Speaking "IT" for Irrigation Water Management
Rob Cooke, Central Turf and Irrigation Supply
While this will not be an exhaustive lesson in connecting irrigation central control systems remotely through the Internet or airwaves, it will be a concise overview of what is needed and what to ask for when connecting some of the more popular communication paths. We will be looking at cellular, Ethernet and WiFi as well as we will do a short overview on radio communications. Hopefully this talk will demystify and give you some of the tools necessary to make water management and central control sales and commissioning a more attractive prospect.
10:45 a.m. to 11:00 a.m.
Networking Break and Exhibits
11:00 a.m. to 12:30 p.m.
Profitable Pricing of Irrigation Systems
Jim Loyd, CIC
This seminar will present a method for pricing irrigation systems profitably. Attendees will learn the basics of developing a pricing strategy so that their quoted prices are recovering business costs and providing the company a profit.
12:30 p.m. to 1:30 p.m.
Lunch and Exhibits
1:30 p.m. to 1:50 p.m.
Water Smart Irrigation Professional Program
Jeremy Harris, Region of Peel
This topic will discuss the benefits of becoming a Water Smart Irrigation Professional (WSIP) and how becoming certified will help your company to successfully integrate water efficiency services into your business. We will discuss a business model that will add new profitable services that can be sold to existing customers or used to attract new ones.
1:50 p.m. to 3:20 p.m.
Selling Profitable Irrigation Systems
Jim Loyd, CIC
In this seminar, we will discuss strategies and methods of presenting a quote that will result in obtaining business at a profitable price.
3:20 p.m.
Conference ends
3:45 p.m.
Exhibits close
Presenters
Jeremy Harris, Region of Peel

Jeremy has his Honours Degree in Environmental Studies and been working as a professional in outdoor water efficiency with the Region of Peel since 2007. His comprehensive background in water efficient irrigation best practices, design and auditing afforded him the opportunity to assist in the development the Water Smart Irrigation Professional Certification in partnership with Landscape Ontario and York Region. His experience and knowledge of current water efficiency practices and principles related to outdoor water use has helped Irrigation contracting firms manage water utility costs for property management companies and residents across the GTA.

Jim Loyd, CIC
Jim has been involved in the irrigation industry since 1989. He has been a licensed irrigator in Texas, a Contractor Sales Rep for a wholesale distributor in Ontario, an Area Manager for multiple manufacturers in Canada and Texas and an Owner of a lawn sprinkler installation and service company.
Hotel Information
Thank you to our sponsors:
| | | |
| --- | --- | --- |
| LUNCH SPONSOR | LUNCH SPONSOR | REFRESHMENT SPONSOR |
| | | |
| | | |
| TABLETOP SPONSORS | | |
| | | |
| | | |
| | | |
| | | |
| | | |

For information on this event and sponsorship opportunities available, please contact Amy Buchanan