February 6, 2017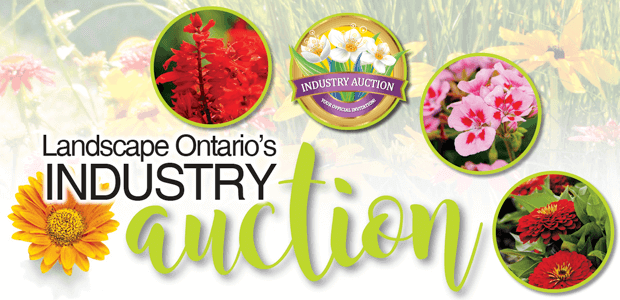 SPECIAL THANKS
A huge thanks to our amazing host - Brookdale Treeland Nurseries and all their staff for doing such a great job as hosts of the 2017 Industry Auction.
Thank you to amazing growers group volunteers on-site: John Moons, our Auction Operations Manager, Jeff Gregg, Jeanine West, Gerwin Bouman, Serge Leclair, Jennifer Llewellyn, Bill Putzer, Rob Naraj, John Mantel, Michael Laporte, Jamie Aalbers, and Glen Lumis.
Thanks always to our outstanding autioneer - Jim McCartney
THANK YOU TO OUR GENEROUS DONATORS
AVK Nursery Holding Inc.; Baker's Nursery Ltd; Braun Nursery Ltd.; Canada Blooms; Canadale Nurseries Ltd.; Gro-Bark (Ontario) Ltd; Hillen Nursery Inc.; Kobes Nurseries Inc.; Landgendoen Nurseries Inc; Millgrove Perennials Inc.; NVK Holdings Inc.; Parc Downsview Park c/o Arcturus Realty Inc.; Pieper Nurseries Inc.; Plant Products; Putzer (M) Hornby Nursery Ltd; Royal Botanical Gardens; Sheridan Nurseries; Somerville Nurseries; TIMM Enterprises Ltd.; V Krause Nurseries Limited; Valleybrook Gardens (ON) Ltd; Willowbrook Nurseries; Winkelmolen Nursery Ltd.
2017 GROWER AWARDS PROGRAM
A big congratulations to our Grower Award winners!
Canadale Nurseries Ltd.
Millgrove Perennials Inc.
NVK Holding Inc.
Sheridan Nurseries
Willowbrook Nurseries
2017 GROWER AWARDS JUDGES
Jennifer Llewellyn, OMAFRA
Perry Grobe, Grobe Nursery and Garden Centre
Len Mancini, Holland Park
Jon Peter, RBG
Jim Lounsbery, Vineland Nurseries
Glen Lumis, University of Guelph
Brought to you by the
Landscape Ontario Growers Group
.
| | | | |
| --- | --- | --- | --- |
| | | | |
| Hosted by: | | Winning Bidders prize provided by: | |
Proceeds benefit
industry research,
scholarships, and
sector development
and promotion through: