December 4, 2021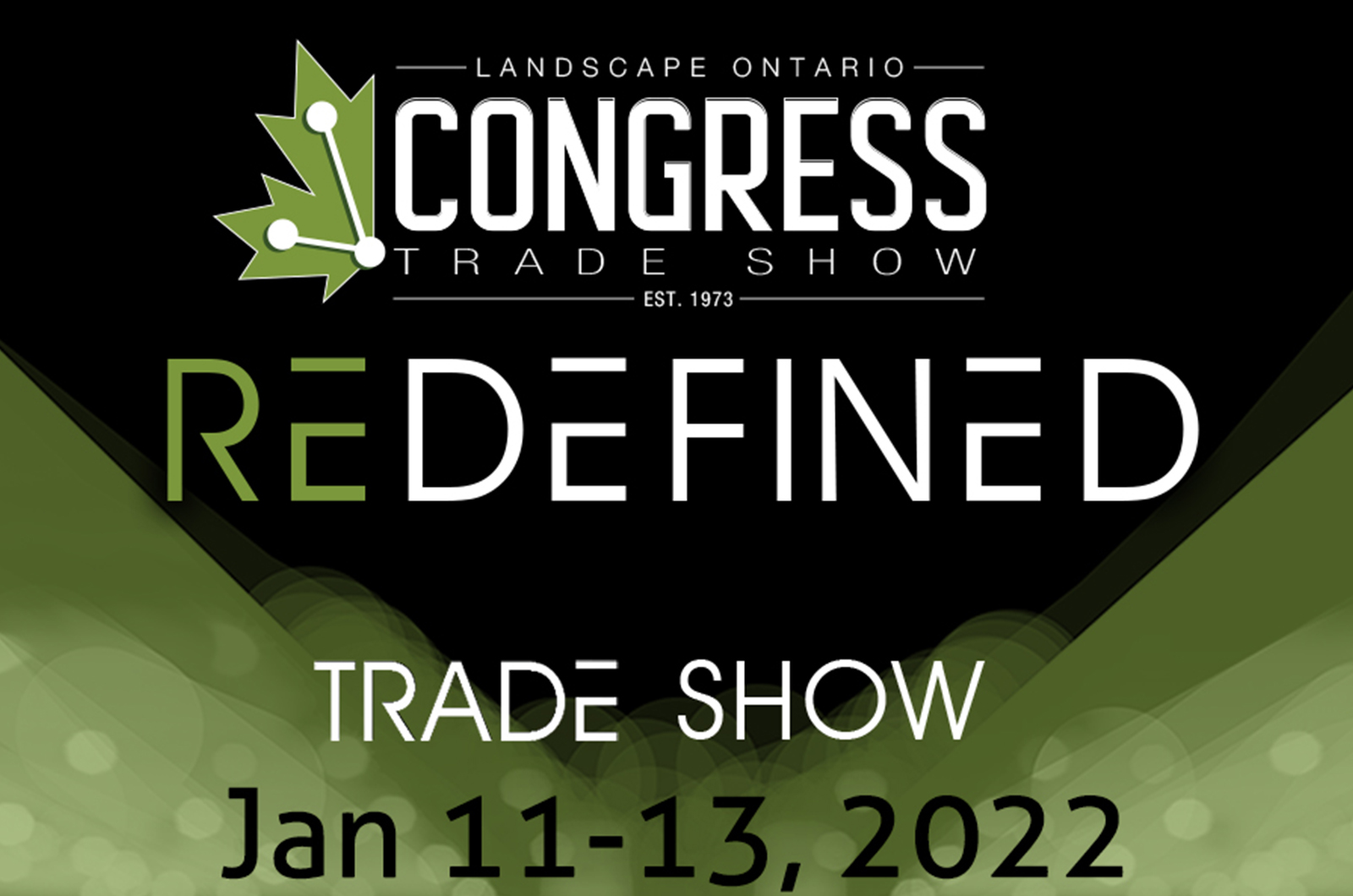 Landscape Ontario Congress returns January 11-13, 2022 at the Toronto Congress Centre - Get your pass today!
---
VIsit CongressRedefined.com
---
Congress is THE annual trade show and conference for Canada's horticultural and landscape professionals. Rated as one of North America's top rated show for the green industry it features:
400+ multinational vendors
LIVE stages offering free skills training
New Product Showcase
You'll find all the innovative expertise, ideas, products, peers and professional development that will make your profits soar. Much more than a market place, Congress hosts a rich conference program that imparts a wealth of knowledge to enhance your business acumen. Here's what to expect when you visit Congress Redefined:
Show Features:
Check out what's new for 2022 at the Congress New Products Showcase, your "road map" of what's new on the show floor. From new equipment, tools and technology to new plant introductions and planting innovations, there's no better place to get an overview of the latest and most creative product releases than at the NPS. Highlighting products introduced since last year's show, it's the best way to ensure you see some and learn about hot industry trends, all in one place, making it an exciting and "must see" area. The New Product Showcase will now be located at the entrance of the trade show located at Hall D.
---
A popular attraction on the show floor, the LIVE Stage has experienced industry professionals who will share the stage and educated the audience on a multitude of topics. Hardscape LIVE will cover hardscape installation techniques to help elevate your landscape projects. Green LIVE focuses on Hardscape, Trees and Landscape working together. Drive LIVE is a Safe Vehicle Refresher Demo from police officers. They take a hands-on approach with how to apply the Daily Vehicle Inspection Rules, pre-trip inspection reports and itemize defects in compliance with Ontario regulations. There will also be an 'Ask The Pro' area, where you can talk to experts from the LIVE Stage. All demos are FREE and included with your Trade Show Pass.
---
Looking for Work? Career Change? Education? Or, are you an employer looking to find your new team members? More than just a job board, Landscape Ontario's Recruit LIVE is an opportunity for employers and future employees to network, interview and hire right on the Congress Trade Show Floor. Located in Hall F by the Patio Lounge.
---
Need a break or somewhere to chat? Charge your phone or check your email? Come to the patio lounge located by the LIVE Stage in Hall F. Lounge includes seating, charging stations and free WIFI.
---
View the interactive floor plan: