Awards of Excellence - Programs closed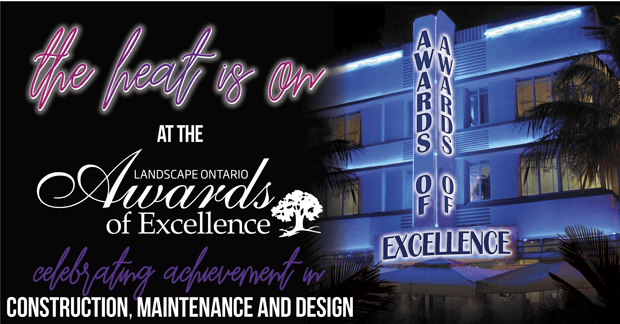 ALL PROGRAMS ARE NOW CLOSED!
WINNERS WILL BE ANNOUNCED...
CONSTRUCTION, MAINTENANCE & DESIGN PROGRAMS
Winners of the 45th Annual Awards Programs will be announced live on Tuesday, January 9, 2018 at the Delta Hotels Toronto Airport, held in conjunction with Congress Green Industry Trade Show & Conference.
2018 Ceremony Presented By:
2018 Supporting Partners:



GARDEN CENTRE PROGRAM AND GROWERS PROGRAM
Winners of the Garden Centre Awards of Excellence and the Growers Awards of Excellence programs will be recognized at the Garden Centre Symposium at Congress on January 10, 2018.


MORE INFORMATION
Top scoring winners from the construction and maintenance programs will go on to compete in the National Awards of Landscape Excellence program. Winners will be announced at the CNLA Awards Ceremony - contact Anne@CanadaNursery.com for more information.

More information on the Landscape Ontario Awards of Excellence Program: Amy Buchanan Amy@LandscapeOntario.com, (800) 265.5656 ext. 329, (416) 548.8029.