January 8, 2019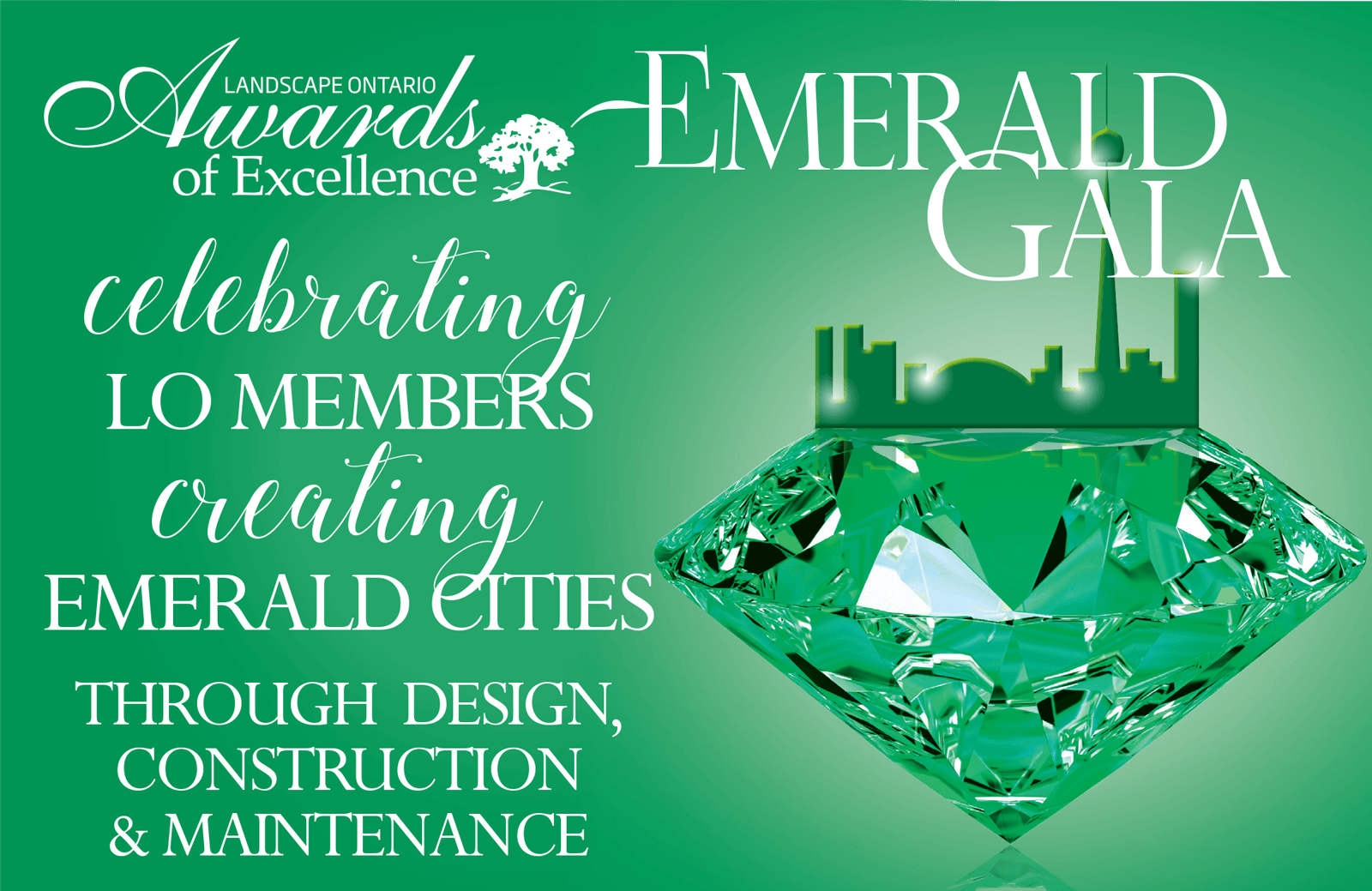 Awards of Excellence Program
Open to Active and Interim members of the association

The Landscape Ontario Awards of Excellence annual juried competition recognizes the breathtaking design and master craftsmanship in landscape construction, maintenance and design projects created by members. Over 500 guests attend the gala evening to applaud their peers and help fund the future of the green industry.
Winning showcases your company

The LO Awards Program acts as a sales and marketing tool; tagging a portfolio as an Award
Winner gets you noticed. It illustrates to clients that you are proud of your work, and that the experience with them is more than a mere financial transaction. The program, and our success in it, helps us attract and retain quality employees. Our vocations need to have a 'why' beyond money; the program's featured works illustrates our collective why and cultivates a creative and caring culture.

Jim Mosher
Landscape Plus Ltd
Entries are accepted in the following programs
(Click on program for brochure)
Winning is testament to hard work

The LO Awards provide a sense of gratification and pride to a collaborative team of landscapers, who put in long hours and vast effort in order to provide an inspiring project for their clients. Being recognized with an award gives our company incentive to continue creating new and fresh projects, while providing a chance to share
and view ideas with our fellow companies in
the industry.
Jake Hudson
Urban Garden
2019 Winners Announcement
CONSTRUCTION, MAINTENANCE & DESIGN AWARDS
Winners of the 46th Annual Awards Programs were announced live on Tuesday, January 8, 2019 at the Delta Hotels Toronto Airport (formerly International Plaza Hotel), held in conjunction with
Congress Green Industry Trade Show & Conference
.
PRESS RELEASE WITH FULL 2018 WINNERS LIST HERE.
| | | |
| --- | --- | --- |
| 2019 CEREMONY PRESENTING PARTNER | 2019 SUPPORTING PARTNERS | |
| | | |
WATCH THE LIVE STREAM OF THE 46TH AWARDS OF EXCELLENCE CEREMONY
GARDEN CENTRE AWARDS
Winners of the Garden Centre Awards of Excellence will be recognized at the Garden Centre Symposium in October 2019. More details for follow soon.
Awards of Excellence deadlines
GARDEN CENTRE PROGRAM 2019
Open for entry: July 1 to September 1, 2019
$75.00 per entry

CONSTRUCTION, MAINTENANCE & DESIGN PROGRAMS 2020
Open for entry: July 1 to October 1, 2019
$150.00 per entry

GROWERS PROGRAM 2019
September 12, 2019
Judged live at the 2019 Industry Auction,
hosted by J.C. Bakker & Sons Ltd Nurseries
IndustryAuction.ca

SPECIAL AWARDS NOMINATIONS
Open for entry: July 1 to October 1, 2019
No fee. Through written nomination only.
Send to Awards@LandscapeOntario.com
More information
Top scoring winners from the construction and maintenance programs will go on to compete in the National Awards of Landscape Excellence program. Winners will be announced at the CNLA Awards Ceremony - contact Andrew@CanadaNursery.com for more information. More information on the Landscape Ontario Awards of Excellence Programs: Myscha Stafford and Meghan Greaves, Awards@LandscapeOntario.com, (800) 265-5656 ext. 2333.